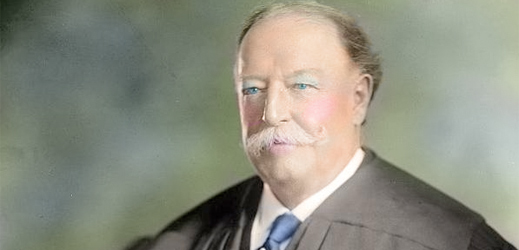 Actually Happening Episode 13 — Chief Justice Taft's Lady Episodes
It's our lucky 13th episode and our one-year anniversary!

Episode 13: Chief Justice Taft's Lady Episodes
[ 31:54 ]
Play in Popup
|
Download
This Week:
— "Don't operate heavy machinery. It's heavy. Let someone else do it."
— How to make money on the Internet
— The Revolution Might be Pinned
— Kickbarter? Cakestarter?
— Psychic Social Media Consultancy
— "Oh, Death inverted. This means you should get on Tumblr now."
— Terrible Czech Pun-O-Rama
— Kids are bad at research
— Translating Catullus
— Fields of birth control pills
— Anna doesn't want to talk about yogurt
— Romulan Ale
— The Salem Witch Trials
— Taking dick jokes seriously
— Getting rid of suffrage doesn't sound like a bad thing?
— Napoleon just… left
— None of our ancestors got hung in Oregon
— Pirates vs. serfs
— Jass means "forget"
— Recording CDs in alphabetical order
— What the Senate does when it gets bored
And if you hear any weird background noises, we're eating a pomelo. It was delicious. So sweet and so cold.