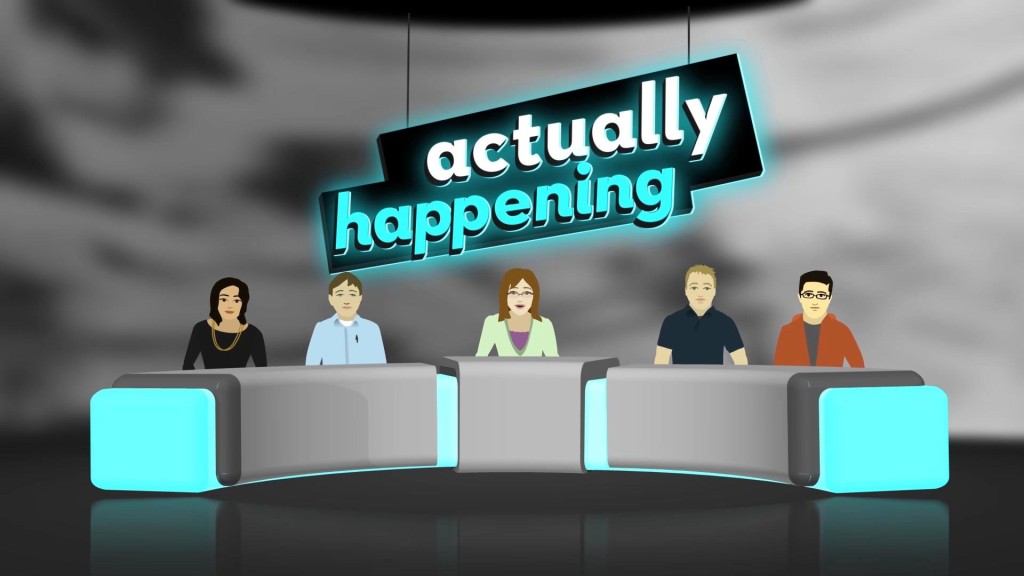 Actually Happening is a weekly panel game podcast chock-full of obscure trivia, historical nonsense and terrible puns. Led by the obviously related Kevin and Dennis Clark, and with the help of their distinguished and not-so-distinguished guests (currently Steven Padnick and Anna Grafton), our teams attempt funny (and occasionally accurate!) answers to questions put to them by referee Victoria Nece. If you happen to learn something along the way we swear it's not our fault.
Just a heads-up for those of you with sensitive ears: we earn our explicit tag. Yes, it's history, but it's history with cussin'.
If you still can't get enough of our trivial banter, grab your friends and play against us at the Big Quiz Thing, alternate Mondays in various NYC locations. You can also find us on Facebook and Twitter.
Actually Happening is recorded in front of a live studio apartment.
What we've been up to:
Tweets from https://twitter.com/FakeGreenDress/actually-happening