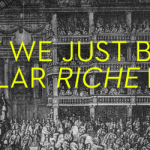 More cursory history than anyone else has ever cursed!

Episode 29: October Surprise!
[ 40:00 ]
Play Now
Play in Popup
|
Download
This week: — October surprises — The Sheik makes the ladies swoon — This opera isn't fancy enough! — Daleks vs. the state of Missouri — What do we have…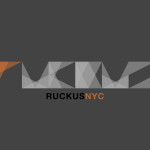 Hi everybody, we're sorry we've been missing our usual Tuesday uploads for the episodes recently. Kevin and Victoria, who edit the show, are very busy this month running Ruckus NYC, a one day conference and concert about the arts and…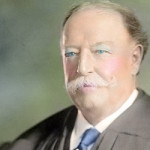 It's our lucky 13th episode and our one-year anniversary!

Episode 13: Chief Justice Taft's Lady Episodes
[ 31:54 ]
Play Now
Play in Popup
|
Download
This Week: — "Don't operate heavy machinery. It's heavy. Let someone else do it." — How to make money on the Internet — The Revolution Might be Pinned — Kickbarter?…