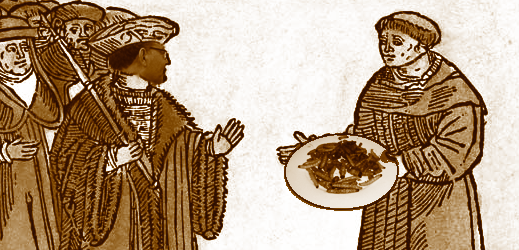 Actually Happening Episode 10 — Al Franken's Diet of Worms
Big news, everyone! We're going weekly! Kicking things off is our tenth episode.

Episode 10: Al Franken's Diet of Worms
[ 35:28 ]
Play in Popup
|
Download
This Week:
— SOPA/PIPA Protest Strategies
— Rickrolling Congress
— Taxation With Puppet Representation
— The Worst Porn I Ever Rented
— Giving Santorum yet another meaning
— The Diet of Worms
— The Pope Who Died of Sexual Exhaustion
— Wandering Wombs!
— The Three-year News Cycle
— Angel Dung
— The Council of Laverne
— The first man to bring a knife to a gunfight
— The tuba replaced an even sillier instrument?
— Four times the speed limit
— Sending a telegram to announce a YouTube video
— HOW OLD CARY GRANT
— Jeremy Bentham, present but not voting
— Let us know where your stuff is before you leave for the Himalayas
— Catalog or it didn't happen
— The Duck-Billed Platypus: obviously made up
— Modern last names
— Zona Heaster Shue's Everlasting Faint

Also, Dennis solves our economic troubles by buying sandwiches, and Steven really needs to tell us where he's getting all these videos.