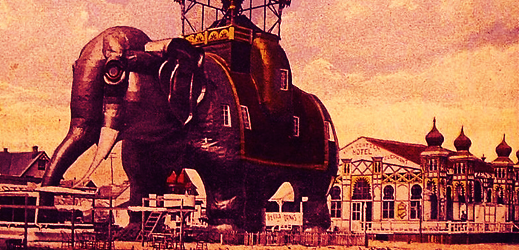 Actually Happening Episode 8 — Silvio Berlusconi's Electrified Elephant
Our Extended Thanksgiving Spectacular!
Also, joining us for the first time is Anna Grafton, esteemed history teacher and hysterical addition to our show. Please welcome her by laughing even more than usual.


Episode 8: Silvio Berlusconi's Electrified Elephant
[ 51:06 ]
Play in Popup
|
Download
This week:
— Berlusconi: Bond Villain, Headmaster, Rockette
— Andrew Jackson's Very Strange Wife
— Silvio! The Musical!
— But seriously, Europe needs Real Inflation
— Detachable Greek Marbles
— 8 years old is too young for Wagner
— Cliff's Notes Childhood
— Hamlet gets a happy ending
— Credibly irresponsible central banking
— Robble Robble? Bunga Bunga!
— Paper Thin Hobos
— In Communist future, Fresh Direct directs you!
— Vampire porn over lunch
— Amazon, it's for a friend. I promise.
— Self-blocking firewalls
— Monocle case law
— Easily offended objectivists
— Ron Paul: not a transvestite
— Alan Greenspan's been 97 years old his whole life
— Advice for youngsters from Dame Judi Dench
— Queen Victoria's 72-day trip to Bayonne
— Nelly Bly could take Chuck Norris
— The magnetic personality of Calvin Coolidge
— The Producer Button
— DC power doesn't kill elephants, Thomas Edison kills elephants
— Fort Blunder
— Canadian anti-moat technology
— An invisible hotel
— Pedantry is an STD
— Vegan Bill Clinton: somewhere on the PETA Venn diagram
— Physicists who are secretly musicians and vice-versa
— Lake Titicaca. There, we said it.
— Comparing football and evil over time
— Public education: you know, for kids
— Kevin wins a history-off!
Also, we'd like to offer a correction: Dame Judi Dench did not in fact appear in Battlefield: Earth. She was in The Chronicles Of Riddick.
Did you download this episode when it was hot off the audio presses? Did you hear a few extra people about nineteen minutes in? We noticed that too, and are very sorry for the mix-up. Try the download again, and the new file you get will have none of that sort of silly nonsense. Just the regular sort, and plenty of it.