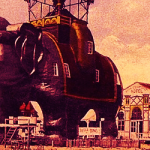 Our Extended Thanksgiving Spectacular! Also, joining us for the first time is Anna Grafton, esteemed history teacher and hysterical addition to our show. Please welcome her by laughing even more than usual.

Episode 8: Silvio Berlusconi's Electrified Elephant
[ 51:06 ]
Play Now
Play in Popup
|
Download
This week: — Berlusconi: Bond Villain, Headmaster,…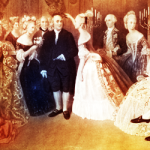 We did it again. We played with your heart. It's our second episode, and bizarrely it also features a nerdy historical figure being all sexy in the title. Not sure what's up with that.

Episode 2: Benjamin Franklin's Go-To Erection
[ 25:22 ]
Play Now
Play in Popup
|
Download