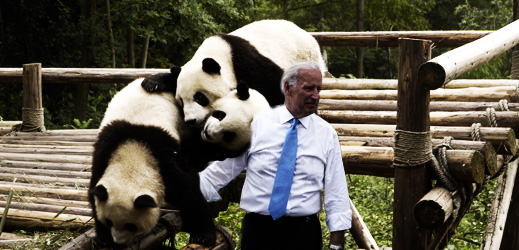 Actually Happening Ep 18 — Joe Biden's Extra Pandas

Episode 18: Joe Biden's Extra Pandas
[ 40:03 ]
Play in Popup
|
Download
This Week:
— The drunkest of hats
— Joe Biden brings back the jort
— The Chinatown bus is lacking in magazines
— "I wish I could have been a heretic back when it actually meant something."
— Extra pandas
— The severed limbs of your enemies plus two forms of ID and three references
— The nightmarish world of Oz
— "The crisp vitality of a damp mop"
— Dr. Ruth was a sniper
— Dancing about editing is like talking about music
— Zorro's alter ego is a really tired guy
— Our real interest in aliens
— Space station with a gun?
— Ironic tweets from a Mars lander
— Yo dawg, I heard you like murals
— "When in doubt, name a Ninja Turtle"
— Projectile lactation
— Muppet Medici
— Leonardo da Vinci: world's greatest resume liar?
— "This isn't a podcast. It's an intervention."
Image Credits: Wikimedia Commons, Flickr.