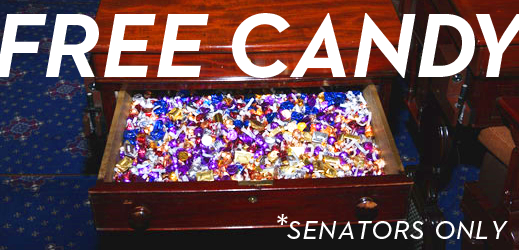 Actually Happening Episode 3 — Rick Santorum's Candy Desk
We're back with a third installment of Actually Happening. Cue the inexplicably patriotic theme music!

Episode 3: Rick Santorum's Candy Desk
[ 22:01 ]
Play in Popup
|
Download
This week:
— We did, in fact, ransack Pakistan
— The Kalahari Bushmen version of Car Talk
— Snakes on a Boat
— The world's most British invasion
— An unexpected Swedish massage toy
— Chess advice from Ghandi
— Nix v. Hedden, notable Supreme Court case
— The secret Senate snack stash
— Parliamentary politeness
— Settling a continent with 70 of your closest friends
Also, Dennis gets a bed of nails for Christmas, Steven explains how we got Panama, and people can't seem to stop a) breaking into song and b) cracking up at any mention of Rick Santorum.