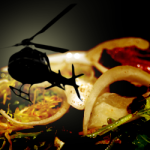 Episode 4, Chris Christie's Salad Shooter, is complete! This time, we distinguish ourselves by NOT having ten minutes about Anthony Weiner.

Episode 4: Chris Chirstie's Salad Shooter
[ 26:57 ]
Play Now
Play in Popup
|
Download
This week: — New Jersey's helicopter fleet — Ancient Roman Punk Bands — Charlemagne was a douche —…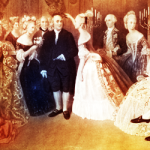 We did it again. We played with your heart. It's our second episode, and bizarrely it also features a nerdy historical figure being all sexy in the title. Not sure what's up with that.

Episode 2: Benjamin Franklin's Go-To Erection
[ 25:22 ]
Play Now
Play in Popup
|
Download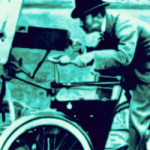 The first episode of Actually Happening has now Actually Happened ™! An animator, a journalist, a comic book editor, a mathematician and a composer walk into a bar. If they're us, they probably just order drinks and talk a lot…

Episode 1: Richard Feynman's Sex Bongos
[ 16:33 ]
Play Now
Play in Popup
|
Download